Many impressive-looking dashboards are absolutely useless. But not our Progress in Learning Report. HR professionals can find quantified results on learning of all individuals in the particular group. It helps to answer two questions L&D professionals are often challenged by: "What is the business impact of the learning initiative you've launched?" and "How can you prove the L&D initiative is worth the money we spent on it?"

HR can also use the gained insights while reporting to a CFO to explain the outcome of their efforts.
This and similar reports help to justify learning budgets for L&D and HR professionals as a CFO sees how the money spent on learning brings measurable outputs.
ANALYTICS IN HR IS STRATEGIC
Show your outcome of investment in people
Other SNAPSIM™ L&D Analytics features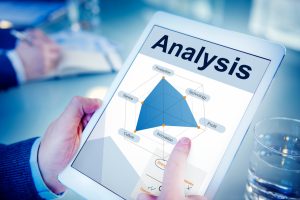 If you are ready to move from the Kirkpatrick model to something more modern and are ready to face risks..
Read more »
It's no secret that many HR professionals are unhappy how the are perceived in their organisations.
Read more »
The management science still doesn't offer the definition of management that will satisfy everybody.
Read more »